Date: at any time (after registration by the Graduate Center)
Place: online
Target group: PhD students and master students interested in doing a PhD
The basis of all scientific work at the University of Passau are the recognized principles of scientificity such as honesty, work lege artis, documentation of results and consistent doubting of all results. Scientific misconduct damages the individuals involved, the university, and science as a whole. In order to create awareness of the basic rules and also to strengthen trust among scientists, the Graduate Center offers free participation in an e-learning tool on "Good Scientific Practice" designed by Goethe University Frankfurt.
Here you can request your online access:
We are pleased to present you with our
workshop program for the winter term 2022/2023
a selection of interesting, target group-specific events.
Your team of the Graduate Center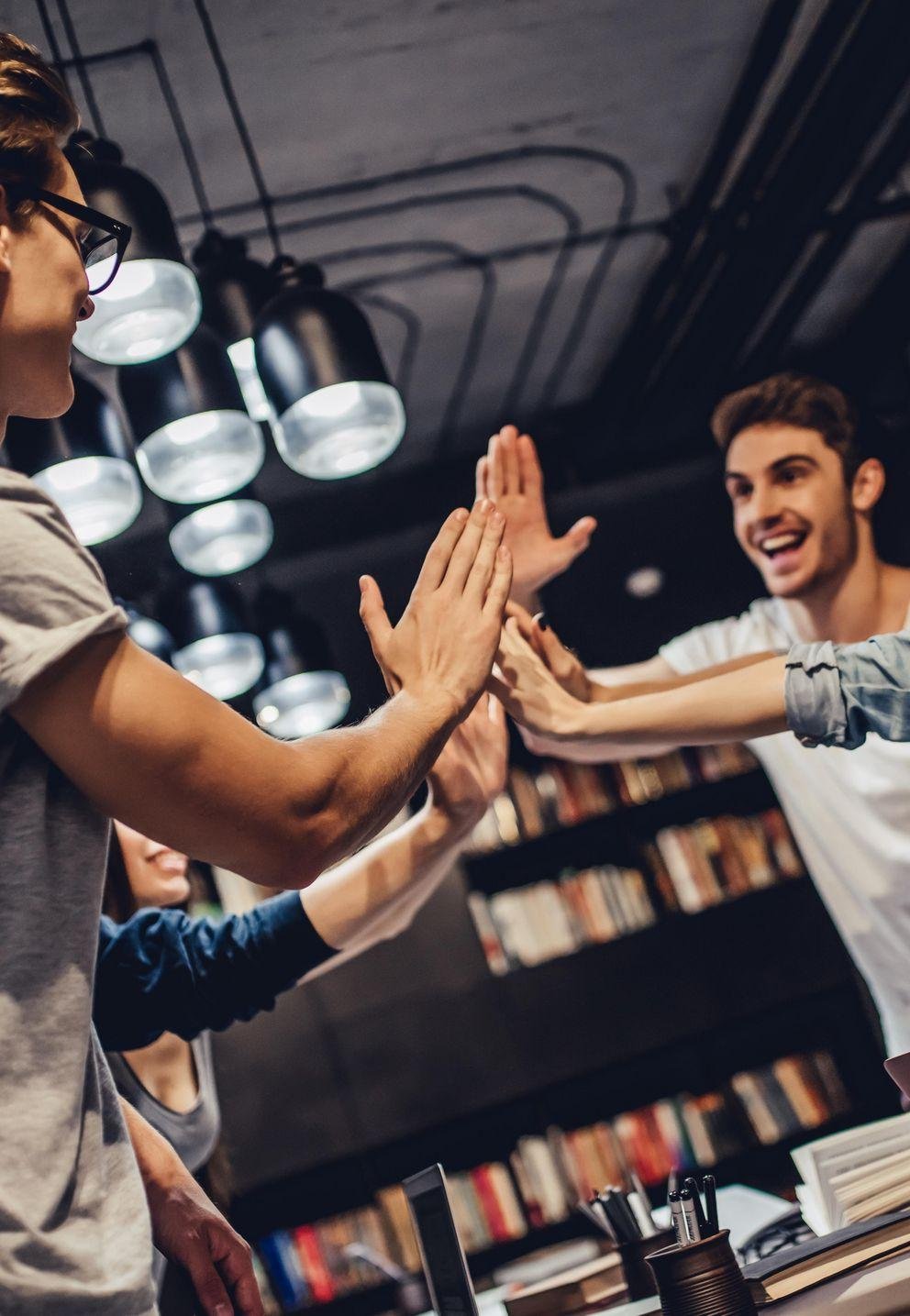 For our workshops are still
places available
> You can easily register directly here.
Passau Young Researchers Excellence Centre
Within the framework of the Passau Young Researchers Excellence Centre (PYREC), the University of Passau promotes interfaculty collaboration among young researchers and offers a public space to present research results.
Every semester, university-wide colloquia are held in which junior researchers can publicly present their research.
We will announce the next date in due time.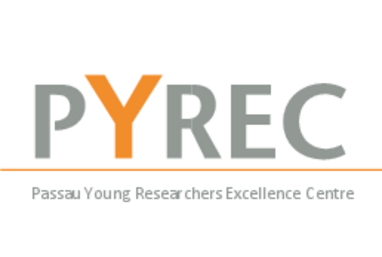 Coaching
We are pleased to offer you free individual coaching in cooperation with the systemic consultant, Ms. Franziska Janker, against the background of your doctoral, postdoc or habilitation phase.
We all want to achieve our goals, the small ones as well as the big ones. A doctorate is one of the larger projects in life and brings with it many challenges. In addition to the professional or organizational hurdles, you as a doctoral candidate may also be pushed to your personal limits. Work demands, writing blocks, complex processes or unexpected changes are familiar to many. The time and mental balance between work at the chair and research sometimes feel challenging. It is a lot of work in any case.
We want for you that your doctoral project feels like "a lot of work and pleasure" instead of "a lot of work and a burden".
We offer personal coaching for this purpose: online or on-site. In a relaxed atmosphere, we can find out together what you need for a successful work-life balance, what is too much, what is missing, where things are stuck, where an imbalance has arisen. We focus on your resources and strategies that have helped so far.
As a systemic consultant you are the expert of your life. Together we take the solution-focused view. I help you to find your own solutions and accompany you step by step in your life phase of graduation. The free appointments usually last 50 minutes and can take place online, in a welcoming room in Ludwigstraße or in the café of your choice - however you feel comfortable. I will be happy to clarify any further questions with you in advance during a non-binding phone call.
You can register for our coaching offer directly here:
Whether you want to find out about the opportunities of doing a doctorate in Passau, our funding opportunities, events or other points of contact, or have suggestions or ideas for us:
How can we help you?
+49 851 509-1500
graduiertenzentrum@uni-passau.de
Service for external members of
the University of Passau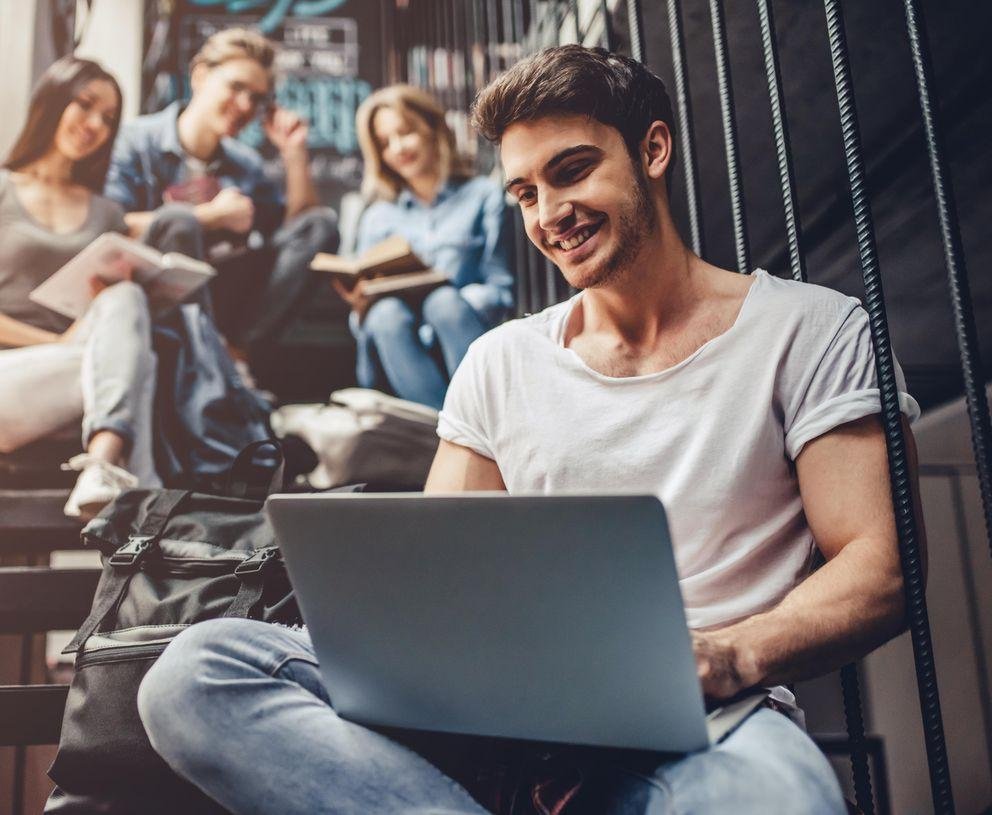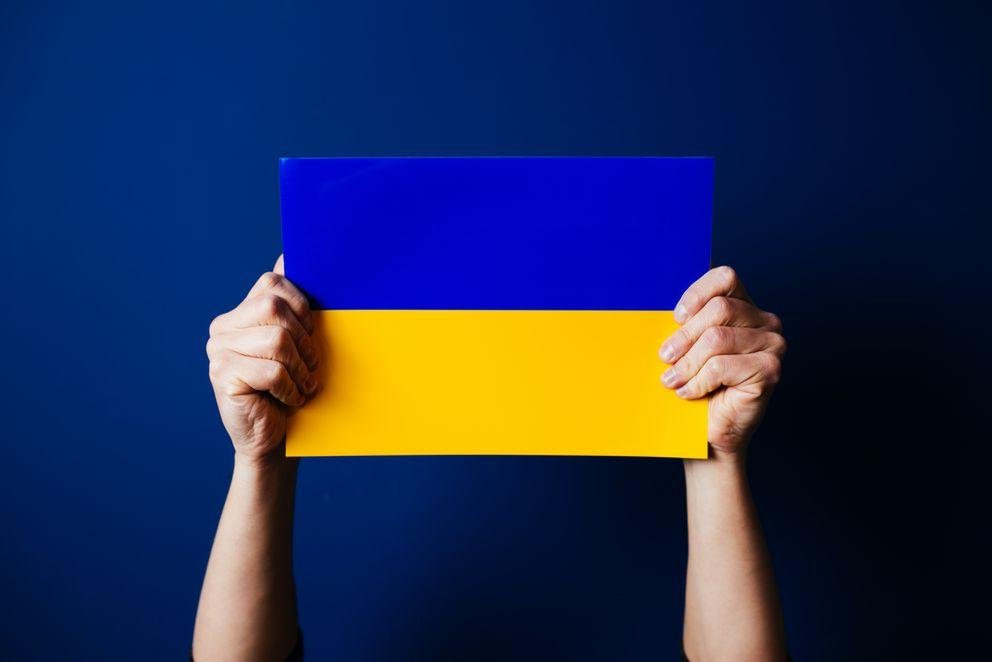 Support for Ukraine
"The University of Passau is dismayed by Russia's war of aggression against Ukraine. Our special concern is for the students and academics at our four Ukrainian partner universities, and we feel for all members of our university community who are fearing for their families and friends in Ukraine during these days."
The University of Passau offers support to Ukrainian refugees.
If you have one moment, maybe you could be interested in...
Pitch your Research - Interdisciplinary Exchange for PhD Students
Date: May 9, 2023, 10:00 a.m. - 5:00 p.m., OTH Regensburg
The INDIGO network, the BayWISS Verbundkolleg Digitalization and the PhD program of the Bavarian Research Institute for Digital Transformation (bidt) are organizing the interdisciplinary face-to-face workshop "Pitch your Research" on May 9, 2023 from 10:00 - 17:00.
The event is aimed at doctoral students from all disciplines who are working on the topic of digitalization in their dissertation. Within the framework of a short scientific presentation of about 10 minutes, the participants of the workshop will have the opportunity to present their dissertation topic in front of other doctoral students and to receive individual feedback for their presentation. Thus, the workshop is particularly suitable to get interdisciplinary suggestions for the own PhD project in a peer-to-peer situation, to learn from each other and to network. Doctoral students who are still at the beginning of their doctoral studies are also invited to participate in the event with a short presentation. The workshop will be held in German, presentations in English are also welcome. In addition to the presentation of the PhD projects at the workshop itself, there will also be ample opportunities for networking and interdisciplinary exchange of experiences.
Registration is now possible via the INDIGO homepage: https://www.indigo-netzwerk.de/veranstaltungen/pitch-your-research/ .
Doctoral students who would like to present their doctoral thesis in a short lecture are kindly asked to indicate this in their registration. In principle, it is also possible to participate in the event as a spectator only.
Deadline for registration is April 7, 2023.

Presentation coaching
The workshop is preceded by a virtual training to improve your own presentation skills. In this presentation coaching on May 3, 2023, tips and exercises for a generally understandable and interesting pitch will be taught. PhD students who would like to participate in the optional presentation coaching, please also indicate this when registering for the event.
Fellowships and other notifications:
Der Verband der Privaten Bausparkassen möchte jungen Akademiker*innen (bis 35 Jahre) mit derAuslobung des Wissenschaftspreises – "Werner-Lehmann-Preis" die Chance eröffnen, ihre wissenschaftlichen Arbeiten einer breiten Öffentlichkeit zu präsentieren. Zur Bewertung werden alle Arbeiten (Masterarbeiten, Diplomarbeiten und Dissertationen) angenommen, die den Themenbereichen Wohnen, Bauen und Finanzieren zuzuordnen sind. Dabei kann es sich, um nur einige Beispiele aus einer großen Bandbreite zu nennen, um Arbeiten zur energetischen Gebäudesanierung, zur Schwarmfinanzierung von Immobilien oder zu neuen Wohnformen aus soziologischer Perspektive handeln.
Beispiele für Forschungsthemen, die mit dem Preis ausgezeichnet werden können, finden Sie hier:
Bewerbungsschluss ist der 31. Juli 2023.
Weitere Informationen zu dem Bewerbungsverfahren finden Sie hier:
The Association of Private Building Societies would like to give young academics (up to 35 years of age) the opportunity to present their scientific work to a broad public by awarding the "Werner Lehmann Prize". All works (master's theses, diploma theses and dissertations) that can be assigned to the subject areas of housing, construction and financing are accepted for evaluation. To name just a few examples from a wide range, this may include work on energy-efficient building refurbishment, on swarm financing of real estate or on new forms of housing from a sociological perspective.
Examples of research topics that can be awarded the prize can be found here:
The application deadline is July 31, 2023.
Further information on the application process can be found here (German only):
This line of funding is aimed at postdocs who
A) directly after completing their doctorate
or
B) as advanced postdocs with the aim of becoming eligible for appointment.

The funding is for 3-year 100% positions plus resources for consumables of up to 6,000 EUR per year. This year, special emphasis will be placed on interdisciplinarity.
Applications (together with a letter of intent from a professor who is conducting full-time research at the University of Bremen) can be submitted to the University of Bremen once a year.

Deadline for submissions: April 1, 2023
In our lecture series, we will present the DFG's funding portfolio for researchers in early career phases throughout the year: From an initial overview of the central funding opportunities for postdocs to individual individual funding programs such as the Walter Benjamin, Emmy Noether and Heisenberg Programs, alternating between German and English. Interested PhD students and postdocs from all disciplines are cordially invited to attend.
09.01.2023, 16:30 - 18:00: DFG Funding Opportunities for Postdocs (in English)
15.03.2023, 14:00 - 15:30: Emmy Noether Program (in German)
03.05.2023, 14:00 - 15:30: DFG funding opportunities for scientific careers (in German)
05/23/2023, 16:30 - 18:00: Walter Benjamin Programs (in English)
05.06.2023, 14:00 - 15:30: Heisenberg Program (in German)
09/21/2023, 16:30 - 18:00: DFG Funding Opportunities for Postdocs (in English)
25/09/2023, 16:30 - 18:00: Emmy Noether Programme (in English)
10.11.2023, 13:30 - 15:00: Walter Benjamin Program (in German)
12.12.2023, 14:30 - 16:00: DFG funding opportunities for scientific careers (in German)
How PICAIS Fellow Dr. Asiedu wants to break the cycle of poverty in Ghana.
Dr. Edward Asiedu knows poverty from his childhood in Ghana. Now he is researching what measures are needed to ensure that poor children do not become poor parents. He is developing a concept for this at the University of Passau with the help of a scholarship as the first visiting researcher of the Passau International Centre of Advanced and Interdisciplinary Studies (PICAIS).
From mathematical models against contaminated soils to the analysis of Putin's instrumentalization of pan-Slavism: Six Ukrainian scientists can advance their projects at the University of Passau for a year with the help of scholarships from the Volkswagen Foundation. The guests will conduct research at all four faculties.
As part of the Bavarian Elite Network, the Bavarian State Ministry of Science and the Arts will establish up to six
up to six International Young Investigators Groups
in the natural and engineering sciences, mathematics and computer science, and life sciences / medicine at Bavarian state universities.
The research project should be integrated into the topic of an ongoing elite study program or an International Doctoral College in the Elite Network Bavaria and complement it. Applicants apply with their application for the establishment of the junior research group as well as for the position as head of the group.
Prerequisites for a successful application are outstanding scientific achievements and an innovative, original research proposal at the frontier of knowledge in the respective field. Eligible applicants are suitably qualified individuals from Germany and abroad between two and five years after receiving their doctorate (passed oral examination), who have not previously or in the last two years before the start of funding worked at the location of the receiving university. Due to the required integration into the subject matter of an ongoing elite study program or an international doctoral program in the Elite Network Bavaria, an application is only possible after prior consultation with a scientist who is involved in an ongoing elite study program or international doctoral program.
Bavarian State Ministry of Science and the Arts The International Junior Research Groups are funded for a period of 6 years with a position for the director (m/f/d TV-L E 15), up to two additional doctoral positions (m/f/d TV-L E 13) and an attractive material budget. Applicants (m/f/d) who have already completed a W1/W2 appointment procedure at the host university may also apply for a W1 or W2 leadership position under certain conditions.
In the two-stage competitive procedure envisaged for the selection of the research groups, a draft application must first be submitted to the office of the Elite Network Bavaria by March 30, 2023 at the latest.
Das Bayerische Staatsministerium für Wissenschaft und Kunst richtet im Rahmen des Elitenetzwerks Bayern ab dem Jahr 2024
bis zu sechs Internationale Nachwuchsforschungsgruppen
in den Natur- und Ingenieurwissenschaften, der Mathematik und Informatik sowie den Lebenswissenschaften / der Medizin an den bayerischen staatlichen Universitäten ein.
Das Forschungsvorhaben soll in die Thematik eines laufenden Elitestudiengangs oder eines Internationalen Doktorandenkollegs im Elitenetzwerk Bayern eingebunden sein und dieses ergänzen. Antragstellerinnen und Antragsteller bewerben sich mit ihrem Antrag um die Einrichtung der Nachwuchsforschungsgruppe sowie um die Position als Leitung der Gruppe.
Voraussetzungen für eine erfolgreiche Bewerbung sind herausragende wissenschaftliche Leistungen und ein innovativer, origineller Forschungsantrag an der Grenze des Wissens des jeweiligen Fachgebiets. Antragsberechtigt sind entsprechend qualifizierte Personen aus dem In- und Ausland zwischen zwei und fünf Jahren nach der Promotion (bestandene mündliche Prüfung), die bisher bzw. in den letzten beiden Jahren vor Förderbeginn nicht am Ort der aufnehmenden Universität gearbeitet haben. Auf Grund der geforderten Einbindung in die Thematik eines laufenden Elitestudiengangs oder eines Internationalen Doktorandenkollegs im Elitenetzwerk Bayern ist eine Bewerbung erst nach vorheriger Absprache mit einer Wissenschaftlerin oder einem Wissenschaftler, der bzw. die an einem laufenden Elitestudiengang oder Internationalen Doktorandenkolleg beteiligt ist, möglich.
Bayerisches Staatsministerium für Wissenschaft und Kunst Die Internationalen Nachwuchsforschungsgruppen werden über eine Laufzeit von 6 Jahren mit einer Stelle für die Leitung (m/w/d TV-L E 15), bis zu zwei weiteren Promotionsstellen (m/w/d TV-L E 13) und einer attraktiven Sachmittelausstattung gefördert. Bewerberinnen und Bewerber (m/w/d), die bereits ein W1-/W2-Berufungsverfahren an der aufnehmenden Universität abgeschlossen haben, können unter bestimmten Voraussetzungen auch eine W1- oder W2-Stelle für die Leitung beantragen.
In dem zur Auswahl der Forschungsgruppen vorgesehenen zweistufigen Wettbewerbsverfahren ist zunächst eine Antragsskizze bis spätestens 30. März 2023 bei der Geschäftsstelle des Elitenetzwerks Bayern einzureichen.
The "DigiKol" sees itself as a network of doctoral and post-doctoral law students conducting research in the field of digitalization. The research focuses are broadly diversified in the various fields of law and cover, among other things, topics such as artificial intelligence, blockchain and platform regulation, as well as data protection and data business law issues. The DigiKol concept rests on three pillars: Exchange, Colloquia and Networking.
The BayWISS-Verbundkolleg Communikation | Media is one of eleven Verbundkollegs in Bavaria and thematically focuses on the central question: "What influence does the digital transformation have on public interest-oriented communication (journalism) and strategic communication (public relations) as well as on business models in the media?" It networks researchers in Bavaria across university types and provides a strong platform for developing synergies. Thanks to the lively network and non-material and financial support, outstanding graduates, especially from universities of applied sciences, become excellent researchers in the BayWISS-Verbundkolleg.
The Verbundkolleg Economics promotes cooperative doctoral studies at Bavarian universities of applied sciences and universities. There, scientists work, discuss and research together - across disciplines and universities. They combine scientific research and expert knowledge with practical application results and thus create targeted and demand-oriented innovation - for the economy, for Bavaria as a business location and beyond.
The funding program enables doctoral candidates to network and receive further training in the field of digitization as well as financial support for research activities as part of their doctoral project.
Doctoral projects by particularly qualified doctoral candidates that have a technically, economically or socially relevant focus that is significant for digitization are to be funded by the Bavarian State Ministry of Science and the Arts.
Admission to the Graduate Center enables participation in events and courses on current and relevant topics of digitization, as well as the receipt of a scholarship.
Participants of the Graduate Center also have access to all bidt events, can benefit from an interdisciplinary exchange with other PhD students as well as experts from science and society within the framework of networking events and working groups, and increase their visibility within the professional community and beyond.
The Graduate Center for PhD students is coordinated by bidt.
For calls for proposals and funding opportunities, please see the project page.
532
Doctoral students at UPA
116
Doctoral students at the Faculty of Law
261
Doctoral students at the Faculties of Humanities and the Department of Catholic Theology
91
Doctoral students at the Faculty of Economics
64
Doctoral students at the Faculty of Computer Science and Mathematics